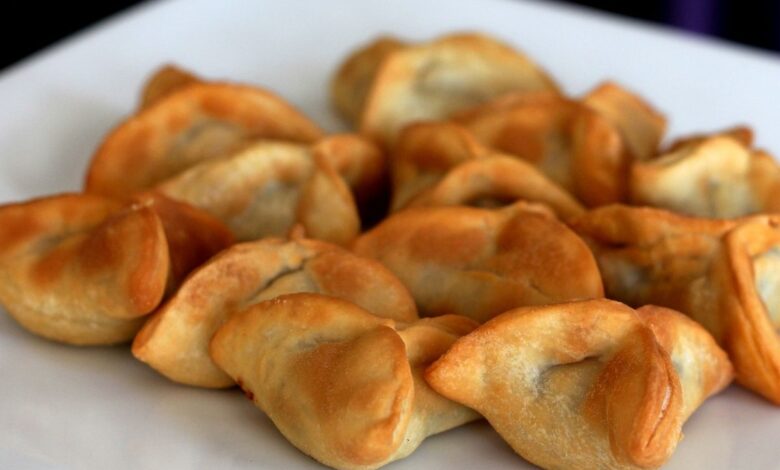 How to Make Spinach Fatayer (Pies) Recipe
What is Fatayer?
Fatayer is part of the Levantine cuisine. It is kind of pastry that can be stuffed with many different filling; such as cheese, spinach, meat, muhamara and so many other fillings. Spinach fatayer is mostly served for breakfast or as
appetizer. The dough recipe in this blog can be used to so many kinds of fatayer. So you can make a large patch and prepare more than one filling. You can save it in the freezer for busy mornings. All you need to do is to get some pieces out of the freezer and heat them.
How to Prepare Spinach Fatayer
Ingredients:
5 cups of all-purpose flour
1/2 cup of yogurt
1/4 cup (4 tablespoons) olive oil
1/2 teaspoon of salt
2 1/2 teaspoons dried yeast
1 tablespoon sugar
1 cup warm water.
Spinach filling
1 kg fresh spinach (or 500 g frozen spinach)
1 medium onion finely chopped
2 tablespoons olive oil
1/2 teaspoon black pepper
2 teaspoon salt
1 tablespoon sumac.
4 tablespoons lemon juice
1 tablespoon pomegranate molasses (optional)
1 teaspoon red pepper paste (optional)
For color:
1 egg
1/2 teaspoon Nescafe
Preparation Method
Dough:
Add yeast and sugar to warm water and wait for 10 mins until it foams
In a stand mixer (or you can make it by hand), add the yeast with water, yogurt and oil,
Mix on low speed.
slowly add the flour and salt.
Put the mixer on higher speed and knead the dough until it all combines together.
If you find the dough sticky, add one spoon of flour at a time and keep kneading until it comes together. (the dough shouldn't be too dry nor too sticky).
Cover the dough with cling wrap and a cloth and leave it for an hour until it rises.
Spinach Filling:
If using frozen spinach: Defrost the spinach and squeeze out as much juice as possible. You want it to be very dry.
If using fresh spinach: chop the spinach, wash it very well. Then put it in a pot on low heat and cover it for 2-3 minutes over. Allow the spinach to cool then squeeze out as much juice as possible. You want the spinach to be very dry.
In a separate pot, add olive oil and the chopped onion.
Add the well squeezed spinach and mix with onion
Add salt, pepper. sumac, pomegranate molasses and lemon.
Stir for 2 mins and turn heat off.
Let the filling cool down before you start shaping the fatayer.
Note: You can also add tomato and pomegranate to the filling
Shaping the Fatayer:
Preheat the oven to 200c and place oven rack in the middle.
Cut the dough into balls (the size you prefer).
Roll out each piece into a circle
Add 1-2 tablespoons of stuffing
Bring 2 sides together and pinch to close. Bring the third side up so it looks like a triangle and pinch to close well.
Place pieces on baking sheet (covered with baking paper)
whisk the egg with Nescafe and brush all of the fatayer on the sheet with a pastry brush shortly before putting it in the oven.
Bake for 10-12 minutes. They should be golden when ready.
It can be served hot or in room temperature.