How to Prepare Arugula Salad with Sumac Recipe (Rocket)
What is Arugula (Wild Rocket)?
Arugula is a spicy green leaves with a distinct flavour that originated in the Mediterranean. Rucola, salad rocket, and Italian cress are some of the other names for it. The Cruciferous, or Brassica, family includes arugula. Most cruciferous vegetables, such as Brussels sprouts, kale, cauliflower, and broccoli, fall into this category. Keep reading to know how to prepare arugula salad.
Arugula (Rocket) Salad with Sumac
Arugula Salad is very popular in Syria, Lebanon and other Mediterranean countries. Here is an easy and quick recipe of Arugula (wild rocket) salad with sumac that can be a nice appetizer added to your dinner table or yummy, nutritious addition to your lunch.
How to Prepare Arugula (Rocket) Salad with Sumac
Ingredients
4 bundles of arugula
1/4 cup vinegar
1 tablespoon sumac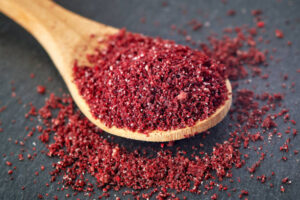 1 onion
1/2 cup lemon juice
1 teaspoon salt
1 tablespoon of sugar
1/2 teaspoon cumin (optiona)
1/2 cup olive oil
20 pieces of cherry tomatoes
1 beetroot
1/2 cup fetta cheese
1/2 cup of walnuts
1/2 cup pomegranate
Preparation Method of Arugula Salad
Wash the arugula well, and dry it with kitchen paper.
Using a sharp knife cut the arugula.
In a deep dish, put the vinegar and sumac, lemon juice, salt, sugar, cumin, olive oil.
leave for a few minutes, then add the onion wings
In a wide dish, put the arugula .
Add tomatoes, beetroot cubes, and cheese.
Distribute onions and sauce on the salad.
Sprinkle with walnuts and pomegranate and serve immediately.
Other Versions of arugula salad: